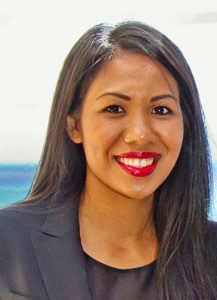 Client and first time home buyer was looking for a condo that was walking distance to her job at Kapiolani Hospital. She desired a lifestyle that enabled her to live close by to her job so that she didn't have to drive and worry about traffic or parking everyday.
Agent Geraldine did some research on the current market and found a condo that met the buyer's needs, however, was a little above budget range. Geraldine also proposed other areas, but the proximity didn't fit the buyer's desired lifestyle of being able to walk to work.
Geraldine went above and beyond for her client by going out of comfort zone to suggest this property, knowing that if she didn't buy now, she wouldn't have the opportunity to buy her dream condo and attain the lifestyle she wanted for at least another 5 years, due to rising interest rates. The buyer was able to reach out to her relatives and acquire the funds necessary for the down payment. Geraldine's experience and expertise in handling transactions over the past 10 years allowed her to give the buyer confidence in her purchase decision. Geraldine was also able to negotiate with the seller a generous renovation credit for the buyer, as well as a significant price reduction.
Geraldine made sure the seller was able to take care of all the concerns during the inspection process, and fully disclose all  information about the purchase. Our client was so happy to finally be able to live the lifestyle that she dreamed of.
At Caron B Realty International, we are passionate about helping our clients obtain their desired lifestyle through our dedication to High Tech, High Care, High Results. For an Exclusive Spring Market Analysis, call or text Geraldine (808) 388-9434.