Think the market is slow? Not at Caron B Realty International. We are getting top dollar across neighborhoods on Oahu. W recently sold two luxury property in Manoa, one of which received multiple offers and sold above asking price after only one week on the market. Now is the time to prepare if you want to sell your home this year.
2820 Oahu Ave, Manoa
3 Bedrooms/3 Bathrooms
1,986 sq ft living/11,193 sq ft land
Sold for $2,560,000 FS
This home is beautifully situated in a prime location on Oahu Ave with a large, flat lot surrounded by trees. A single-level home, it features an open-concept floor plan with a remodeled kitchen, extra-large windows for dining with a view, and exterior mountain views.
I am so thankful for my client whom I've known since 1989 when I started working in real estate! It was such a pleasure to represent the sale of this property from our Distinguished Lifestyle Collection. It received 6 offers and sold for 112% of the asking price. I'm excited for the buyers to make this home their own for their growing family.
---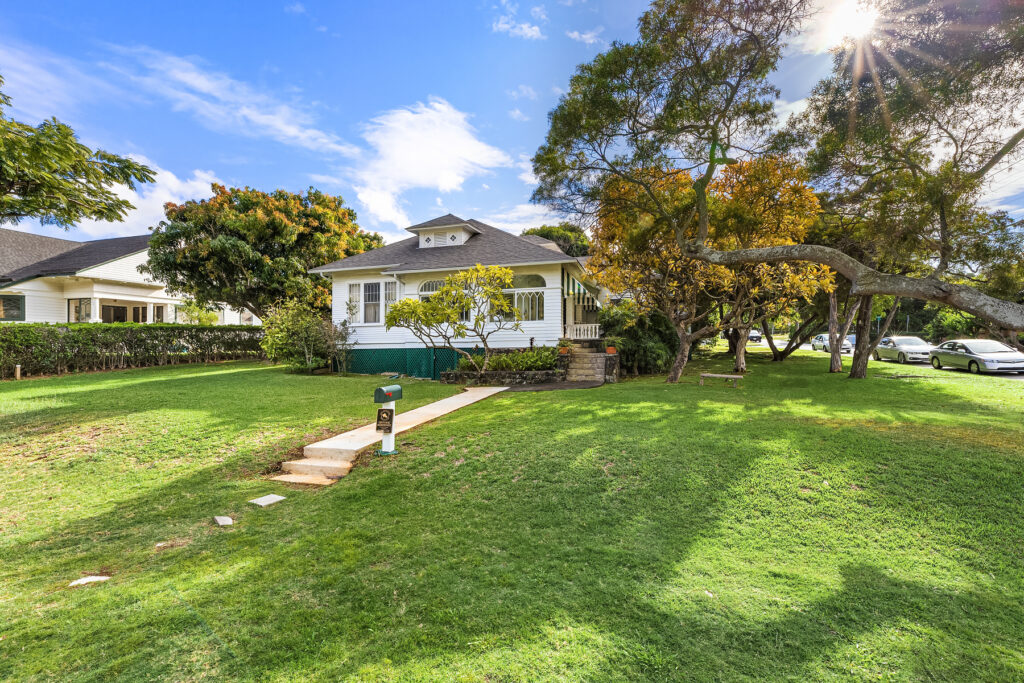 2105 Kamehameha Ave, Manoa
Total 7 Bedrooms/5 Bathrooms
Total: 3,417 sq ft living/15,000 sq ft land
Sold for $2,300,000 FS
A wonderful opportunity to extensively renovate a vintage property to create a dream home ideal for multi-generational living. This property has a classic main home with kitchen and bath in original condition, a detached duplex, and a detached cottage; the main house and carport are listed on the historic registry.
This Distinguished Lifestyle Collection property was built in 1904 and my clients were the third owners. They lived there for 65 years and it was an honor to represent the sale of their family home. I also have to thank my dear friend who referred me to this special family to be their real estate agent.
---
Manoa Luxury Market Overview:
13 Luxury Homes Sold in the Last 6 Months
Sold at a Median Price of $2,300,000
Sold After 40 Days on Average
Sold for 98% of the Asking Price
5 Homes for Sale
2 Homes in Escrow
To learn about the market in your neighborhood and discuss our customized selling plans, call or text Caron at (808) 286-5256 or email cbdavis@caronb.com