Our top agent, Geraldine Supapo, has been helping clients with their real estate needs for 17 years. Geraldine has represented multi family investors, developers, buyers, and sellers. She is deeply invested in her clients' goals and her commitment to her clients' success is the guiding force behind her business and professional approach. She is known for her personal touch and forward thinking throughout the transaction, while building relationships that last a lifetime.
Recently, Geraldine has received two outstanding testimonials from clients. Watch the video below to hear one of the testimonials and the story behind a sale on Hawaii Island.
---
Caron referred this client to Geraldine; this is their success story working with her:
"We are so grateful for working with Geraldine Supapo. Honestly, we would not have been able to navigate this major milestone in our lives without her.
Our real estate purchase was extremely complex. She tirelessly assisted us over many months to locate the "right" property that would meet our "fix and flip" business objective. Our search spanned from Waianae to Waikiki, and even the Big Island. Her advice in choosing a property showed a vast knowledge of our island's real estate market. From the importance of location to the ins and outs of foreclosures, we were guided by her attention to detail. For example, she strongly recommended an apartment that included parking, which has already proven to be very beneficial for our work.
Geraldine understood that we wanted a property with restoration "potential" that would increase resale value once upgraded. She treated us with the same professionalism and courtesies one would expect for a very large transaction.
Obtaining our "hard money" financing was a challenge, and she provided valuable insight when we had to change lenders midstream. She continuously negotiated effectively with all of the seller's brokers on our behalf. She had great follow through, and did so many times on numerous properties and countless transactions until issues were resolved. She was kind and thoughtful in her dealings with all of the key players, while remaining tenacious in purpose.   
One of the qualities I respected the most was Geraldine's capacity to listen, always keeping the clients best interests in mind. She was also extremely responsive to questions and our concerns, generously responding and touching base via emails, texts, and phone calls at all hours of the day/night and even the weekends.  
Geraldine was truly an asset as we created our property development company, Upgrade Restorations Hawaii LLC. We are focused on residential remodels that involve conservation stewardship of Hawaii.  We make informed design decisions. We restore existing construction whenever possible, rather than demolish and replace with costly new ones. We are committed to using recycled materials. We provide customized, chic, luxurious, and transformational spaces.
Thank you for referring us to Geraldine. We both have trust and confidence in Geraldine, and look forward to continuing our journey with her in the future."
Mahalo nui loa,
Janice Yu and Nani Thompson
Upgrade Restorations Hawaii LLC
Geraldine's keen insight in the Hawaii real estate market has guided her clients through countless complicated purchase and resale scenarios with optimal economic outcomes. Call or text Geraldine at (808) 388-9434 to discuss your Hawaii real estate goals.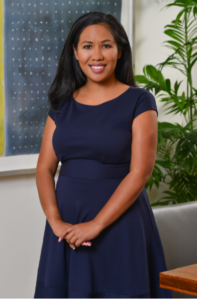 Geraldine Supapo
Realtor-Associate
(808) 388-9434