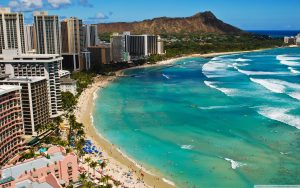 Would you like to buy Hawaii real estate?
You are in the right place for the best service and results!
With years of extensive experience in the Honolulu area, our team of real estate experts will provide personal care you won't find anywhere else.
This market moves extremely fast.
That's why we are here to guide you through the process to make it as efficient and seamless as possible.
With Caron B Realty, we guarantee a commitment for results and a "Wow" experience.
This includes: state-of-the-art technology, the best home-staging and preparation services available, professional videos, drone and aerial photography, and much more. Plus, we offer personalized concierge and escrow services that go beyond the norm to remove your stress and make the buying process as uncomplicated as possible.
In fact, we'll assist you with everything including: pre-closing services, relocation services, verified vendors, and access to members-only organizations. And our in-house escrow specialist will work closely with your listing agent to communicate with everyone involved and ensure all paperwork is completed accordingly.
You stay informed and organized throughout the process for a timely closing.
But even more important, with our large and exclusive network of sellers, we can show you fantastic properties before they are listed so you have an edge over the competition.
And when it comes to negotiation, our team has unmatched training and the extensive experience necessary to get the best deals and close quickly.
To buy Hawaii real estate, it's essential to work with an experienced team who thrives on personal care and results.
Thousands of people dream of living in our Hawaiian paradise, and you need every advantage possible to find the right property at the right price to fit your specific goals.
At Caron B Realty International, our goal is to help you find what you are looking for quickly and as stress-free as possible.
With our local insights and exclusive connections, we can answer your questions, provide inside information about various communities, events and exclusive amenities, and show you numerous options currently available.
If you'd like to start your search for Hawaii real estate, please contact us here or call our office directly at (808)593-9826 to get started. 
You can also check out our various links below to get Hawaii home buyer tips, answers to some of your key questions, information about loans and relocation, and more.
We look forward to serving you! Mahalo!
---
Please choose from the links below for more information on how we can help you or fill out this simple form to contact us for immediate assistance.
---