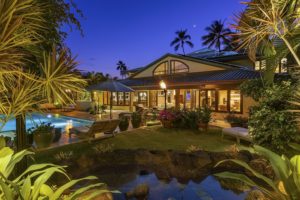 Estate management and home maintenance require a significant commitment of time and effort. There are many facets to a comprehensive maintenance plan; working with a Professional Estate Management Team is the best way to ensure maximum return on and care of your investment.
The Caron B Realty International Estate Management and Concierge Department uses a proven system for property caretaking. Maintenance and repairs are a critical component of estate management. Finding reliable handymen and contractors can take a while, and in the meantime, you may unknowingly hire people that are unethical, uninsured, do poor quality work, or overcharge. We have a trusted list of vetted vendors to care from everything from AC repair to pool maintenance.
We use a checklist customized for each client's property's needs and we provide weekly updates with relevant photos of maintenance and repairs. We also prepare the property for when you or your guests return to the island.
At Caron B Realty International, we go the extra mile to ensure that our clients feel like their properties are in good hands when they are away.
Leadership Team

Our estate management team is led by Doug T. Davis, Broker-in-Charge of Caron B. Realty. Doug has over 40 years of experience in real estate and has a wealth of knowledge to share. He oversees the Estate Management Department. Doug excels in solving potential problems and can guide you through any type of real estate transaction or property management issue.
Marjayleen Zaragoza is the Customer & Concierge Coordinator for the Estate Management Department at Caron B Realty International. Marjayleen coordinates with necessary vendors to schedule maintenance and repairs of all properties. She assists with checklist completion and communication with our property owners. In addition, Marjayleen helps to resolve any problems with the rental properties or issues that tenants or owners may encounter.
Our goal is to provide extraordinary client service. Regarding the COVID-19 pandemic, we are adhering to strict safety protocols; the health and well-being of our clients, agents, and potential renters is our top priority. Here is an overview of the property management services you will receive when you allow Caron B Realty to manage your rental property.
"A true breath of fresh air. A service that focuses on customer needs so that you always feel that the team has your best interests at heart. From managing my house as a rental property to putting it on the market to sell, the Caron B Realty team went over and above what I expected. I could sleep well at night knowing that things are in good hands for being remote, many thousands of miles away. I needed someone I could trust who understands the market deeply and also, the intricacies of maintaining and repairing a property which inevitably needs attention." R. M., Property Owner and Seller
Estate Management Services
Take care of physical aspects of property

Keep home in good repair and keeping systems in good working order

Keep ahead of salt environment wear and tear (beach homes)
Plumbing
Electrical
Appliances
Electronics
Mechanical systems

Learn all systems
Prepare home for visitations

Prepared thorough checklist specific to property and owner preferences

Walk-through post visitations

Prepared thorough checklist specific to property and owner preferences

Vendors/Scheduled repairs

Team member to correspond, schedule and be present during vendor visits.

Alarm System Responses

Team members to be contacted by alarm company and respond as necessary
We look forward to welcoming you to the Caron B Realty family. If we can be of service to you, feel free to call Doug at 808-596-4883 or email Doug.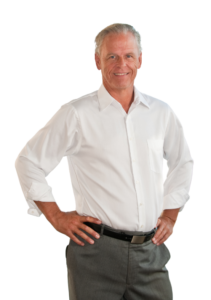 Doug Davis
Broker-in-Charge
Cell: (808) 596-4883
Office: (808) 593-9826