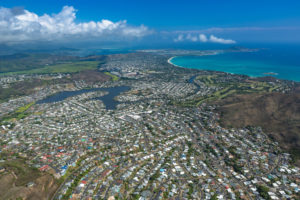 Agent Gabrilyn Lee had been working with a buyer client that was interested in purchasing a condominium in the Pearl City area. The client had received one of Gabrilyn's neighborhood letters, and reached out to her a few months later. A condominium that matched the client's needs came on the market, in a building that was very popular with investors.
Caron B Realty International has a plethora of professional and trusted vendors to manage and assist any transaction. Along with Gabrilyn's expertise and market knowledge, she and her buyer client were able to negotiate and compete with the other over-asking-price offers.
The result was that Gabrilyn smoothly managed the transaction, and helped the buyer client successfully close and purchase the condominium she was looking for.
At Caron B Realty, our agents are well-connected and have top-of-the-line market expertise to ensure that you get the home of your dreams, no matter how competitive the market is.