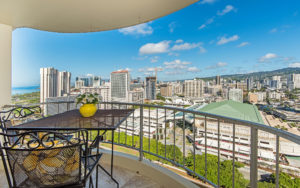 Jill & Jessica worked together to help a referral buyer client who was interested in purchasing two units in the building, with hopes to combine the two units.
Jill & Jessica researched the Comparable Market Analysis of other taxpayers on island who had combined two condominium units, and presented the information to the client in a clear and organized way. The buyer was able to preview some condominiums that had successfully combined two separate units.
Numerous specialists were brought in to analyze the situation – engineers, contractors, resident managers – to weigh in if combining the two units was a possibility for our client.
Jill & Jessica had a due diligence and made sure to fully disclose that there was still a process involved to move forward with combining the two units, and that there was no guarantee that he would be able to do so. They simply laid out the facts, and also provided other options for the buyer to make his decision on whether or not to purchase the two units.
The client was an off-island international buyer, so Jill & Jessica took very high care, constantly double-checking with daily follow up to manage everything for a smooth transaction. The end result was that our client decided to go through with purchasing the two units, with Caron B Realty team helping every step of the way.
Do you want to work with an experienced lifestyle realtor that can manage your transaction and ensure smooth and quick closing? Caron B Realty Lifestyle Realtors and Vendor Resources can help us to turn any idea into a reality for you.