---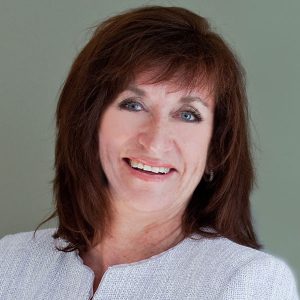 Contact Info
(808) 286-5256 (Call or Text)
cbdavis@caronb.com
Realtor-Broker, Owner, CIPS, CRS, SRES, RB-16594, HBR #16400
Caron B. Davis is a boutique owner and broker at Caron B Realty International, as well as one of the most respected realtors in Hawaii's community. With more than 30 years of real estate and sales experience, smart business acumen, exceptional market knowledge, innovative marketing know-how, and proven negotiation skills, Caron has become one of Hawaii's most respected realtors. Caron has been consistently in the top realtor awards and the in the Top 100 Realtors Hall of Fame.
Caron B has received a multitude of prestigious awards every year in the industry and making a name for herself in Hawaii real estate. Her focus of putting relationships before sales quota allows her to indulge her clients with first class service and knowledge. Whether buying or selling, Caron is truly in a class of her own in regards to High Tech, High Care, and High Results.
"Totally recommend Caron. She knows her markets, is very experienced, and a marketing guru. She maneuvered smoothly through tricky issues in our real estate transaction with utmost professionalism."
N.L., a Seller from Honolulu, HI
Click here to see Caron's recent sales.
---
Who are you?
Always looking for new challenges, seeking education and inspiration and wanting to be better. Happy. Grateful. Adventurous. Friendly. Outgoing.
Hometown?
Sydney, Australia. But now, Honolulu 30 + years.
Super power you would like to have and why? 
Getting into people's minds to be more helpful.
Who or what inspires you to succeed? 
Having a big "Why" vision. Helping others to have a big dream and executing the right steps to make it a reality.
Favorite activity on the weekend?
Yoga, ocean sports, tennis, and cooking
Secret talent?
Tennis
Best quote you've heard?
"If you dream it, you can do it." Walt Disney
Unique benefit you offer clients at Caron B Realty?
Market knowledge, negotiation, care, and identifying a client's "Big Why" and helping them reach it.