---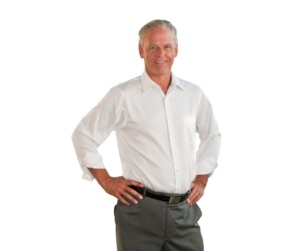 Contact Info
(808) 596-4883 (Call or Text)
dougdavis@caronb.com
Realtor, Broker-in-Charge, RB-14122, HBR #01648
Doug T. Davis is Broker-in-Charge of Caron B. Realty. Doug has sold over $250 million in just the past 10 years, which puts him in the top 5% of realtors for Oahu sales. Doug's 35 years of real estate experience covers the entire island of Oahu, including luxury estates in Diamond Head, Black Point and Kahala.
Doug Davis is your Realtor of choice. With 35 years of experience and closing thousands of transactions, Doug has a wealth of knowledge to share. He Excels in solving potential problems along the way like title defects, tax liens, short sales, foreclosure sales, probates, survey encroachments, divorces and 1031 tax exchanges. He will guide you in your purchase or sale of any type of real estate including condos, townhomes, houses, vacant land and multifamily sales and luxury homes.  You name it, he can sell it or can help you buy it!
Doug's local knowledge and his astute understanding of ever-changing laws are strong assets. Doug grew up on Aukai Avenue and graduated from Punahou School in 1975. He has thorough knowledge of Oahu history, zoning issues, land use codes, and financing. He is astute in identifying and removing barriers to sales, and in efficiently navigating even the most complicated transactions. Click here to see Doug's latest sales.
---
Who are you?  
I'm a local-born Kamaaina and a 35-year Hawaii real estate veteran with a lot of wisdom to impart in the real estate arena. Wether you want to sell or not to sell, rent, maintain a portfolio, solve a problem… I have heard it before and can help!
Hometown?  
Born in the US Territory of Hawaii in Honolulu.
Super power you would like to have and why? 
I have never seen a superpower way I would be. However, I think the closest representation would be the green man or green spirt of the Middle Ages… one who could give life to the dying and cause plants to grow and bloom wherever he passed
Who or what inspires you to succeed? 
There doesn't seem to to be a who, other than I want the best for my family. The thing that drives me is the motivation to achieve my why's, personal goals and the where and what I want to do with my life.
Favorite activity on the weekend?
Lately, it has been swimming.. I just swam 100 miles. I also like a quiet breakfast on the ocean on Saturday morning, landscaping, home improvements, surfing, canoe surfing, one-manning, catching up with myself, and quiet time. I have a dozen friends waiting for me to to take them canoe wave riding or to teach them how to steer a canoe. Reading is totally pleasurable too!
Secret talent?
Not so secret, but I have a green thumb.
Best quote you've heard?
Quotes are nice but subject to massive interpretation and usually too short… so I don't have a quote.  I'd rather read a book that has more meat. Books like "Undaunted Courage," "Blind Man's Bluff" or a good book on the latest on genetics or the latest theories on physics.
Unique benefit you offer clients at Caron B Realty?
That's our value proposition… a lifetime of wisdom and advice.
For buyers, we provide our success strategies in negotiations, keeping everyone informed, and assisting in the myriad of details. All questions are good questions, and our team of service providers can get each job done.
For sellers, we assist in making their property shine to get the best value – staging for one. We have over $60,000 in furnishings! Plus, we have our concierge service to assist in all the details to get your home ready… from painting, carpets, cleaning, yard work, thinning the home out, or simply selling the way it is.
If there are problems, well,that just makes it more interesting. Bring it on!